Tap into the Niagara Falls USA Beer & Cider Scene
Embark on a Niagara Falls USA brewery tour with this handy guide to local breweries and cideries. Discover local brews, learn about the owners and taste their unique creations.
Woodcock Brothers Brewing Co.
A local pioneer of pale ales, porters and IPAs, Woodcock Brothers in Wilson (and North Tonawanda, too!) was the original brewery in Niagara County to create and serve its own beers. Brews, many of them inspired by local sites (like Goat Island Maibock and Devil's Hole) are best paired with salty spent-grain pretzels and gooey poutine from the hip-and-hearty bar menu.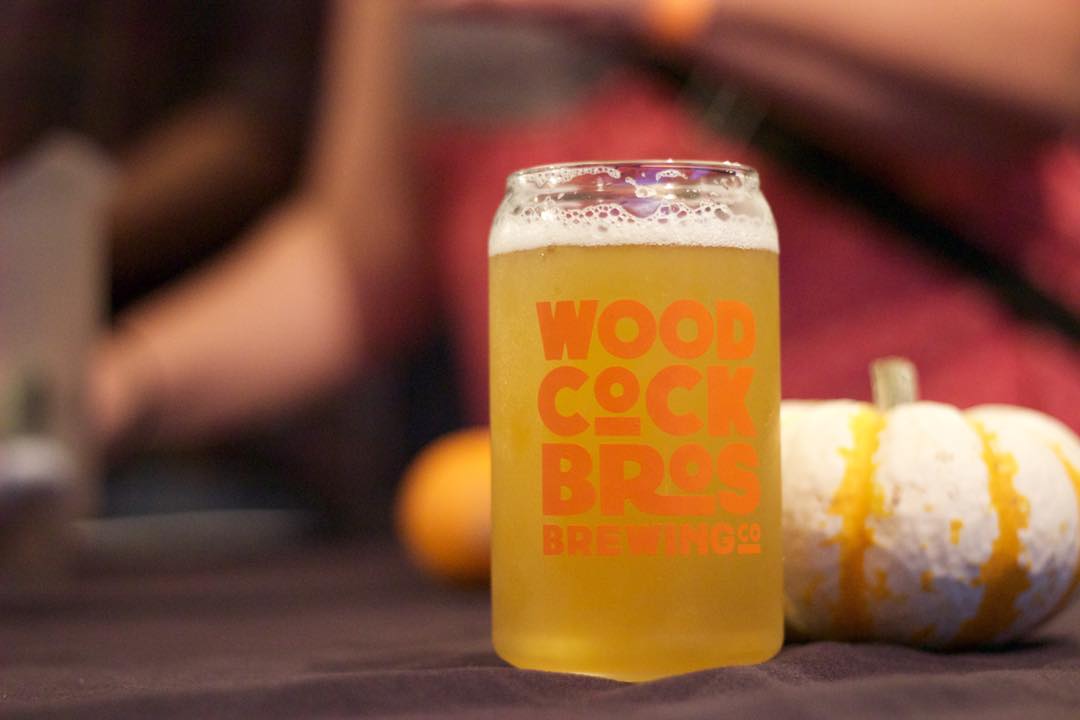 Fattey Beer Co., Wurlitzer
Located in the historic Wurlitzer Building in North Tonawanda, Fattey Beer Co. describes itself as a bottle shop, tap room and a craft community experience. With a large selection of craft beer, wine, cider, seltzer, non-alcoholic drinks and gourmet snacks, there is something for everyone to enjoy. An added bonus – it's dog friendly!
Becker Brewing Co.
Homegrown takes on a new meaning at Becker Brewing Co. The Gasport outfit offers beer produced on the farm, from pilsners to ales – and even a sour power-brew. Choose your favorite by ordering a flight — and save room in your trunk for a take-home growler.
Live Edge Brewing Co.
If you fancy mixing the grape with the grain, head to Live Edge Brewing, set in the heart of the Niagara wine region in Burt. The vibey, rustic taproom features 24 brews on tap, as well as ciders, wine and a full bar. Hungry? Munch on LEBC smoked wings and taproom dippin' chips.
New York Beer Project
New York Beer Project in Lockport is a two-story brewery, gastropub and taproom. Enjoy flagship staples like Destination IPA, and Cherry Blonde – or opt for seasonal specials including Peach Bellini Ale or Giggle Water Hard Seltzer.
Donovan Orchards Estate Ciders
Niagara County's first craft cidery, Donovan Orchards Estate Ciders, is nestled on an Instagram-perfect farm on the banks of Lake Ontario in Barker. Step inside the converted red barn to enjoy your pick of fruity fare. Try the French oak-aged variety — it's pure, organic, gluten-free goodness.
Niagara Craft Spirits
Looking for a neat brewery chaser? Niagara Craft Spirits in Lockport is a proud purveyor of small batch whiskeys and gin, tapping into the trendy microdistillery movement. Punchy blends are made with locally sourced ingredients, with bottled highlights that include a silver corn whiskey and cinnamon-flavored gin. If that doesn't convince you, they also pour a mean cocktail.
Brickyard Brewing Co.
The closest Lewiston brewery to Niagara Falls, Brickyard Brewing Co. is also one of the coolest, serving a unique blend of Brooklyn edge and upstate chill. Enjoy their cold brews next door at the Brickyard Pub & BBQ, or order 4-packs and cases to-go.