The Perfect Day in Lockport
Looking for a day out in Niagara County? Here's our guide to the perfect day in beautiful Lockport, from canal-side adventures to indulging in the county's delicious food scene.
Morning: Set Sail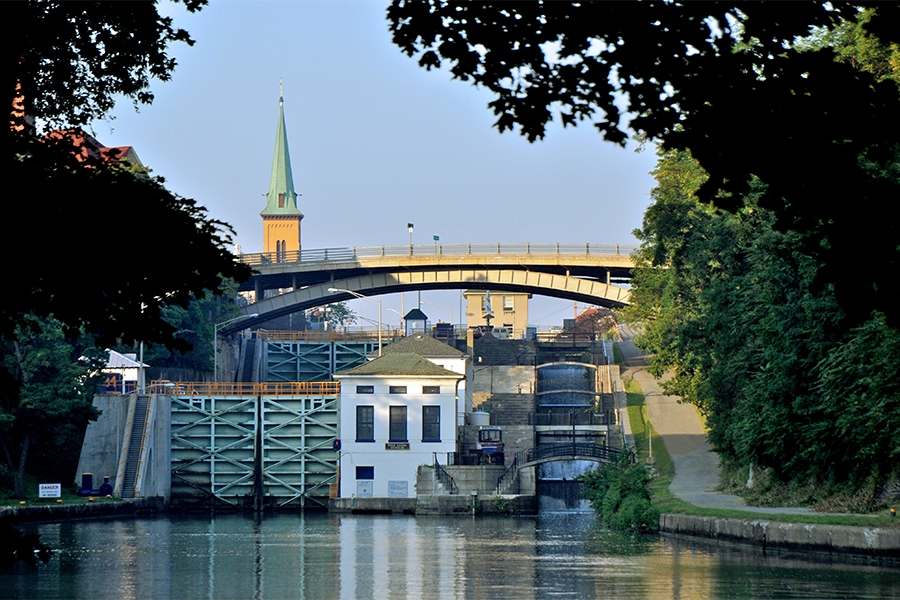 Located just 20 miles from Niagara Falls, the city of Lockport is a vibrant and historic canal town, offering a charming day out along the Erie Canal. History abounds here, so why not start your day with a lesson? Soak up the city's engineering marvels and embark on a scenic canal cruise with tour outfit Lockport Locks & Erie Canal Cruises. Their daily cruises take passengers along the Erie Canal via locks 34 and 35, where you will pass the historic Flight of Five locks dating from the 1800s.
Breakfast & Brunch: Bring a little Mediterranean to your morning with a visit to Kalamata Family Restaurant, a quaint eatery that offers Greek spins on classic dishes. Looking for the traditional American breakfast? Tom's Diner, with its inviting retro vibes, is an excellent spot for all the breakfast faves, from omelets and waffles to breakfast burritos.
Afternoon: Hit the Trail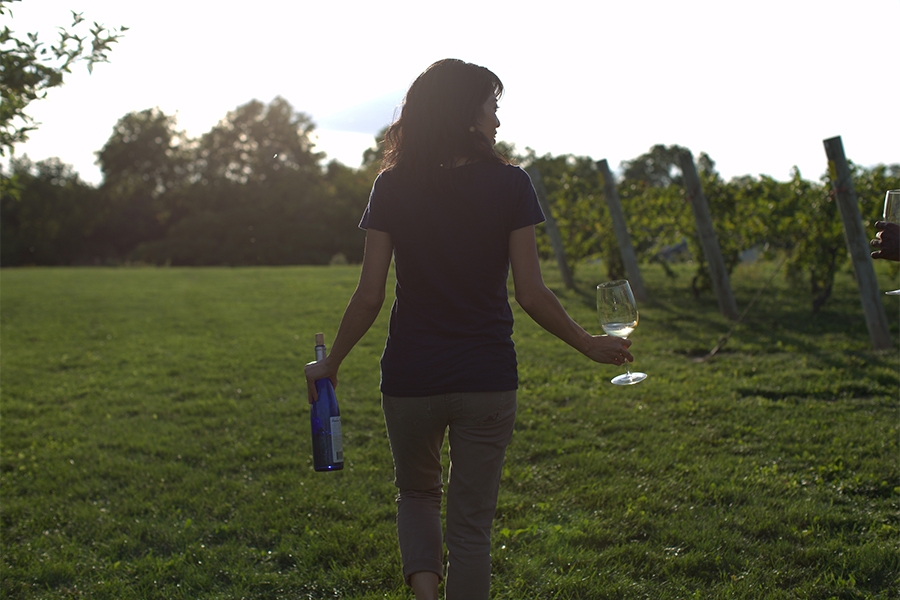 Picture-perfect Lockport is crisscrossed with endless trails that will delight fitness and nature enthusiasts of all levels. Start near the canal, where you'll discover mule towpaths which have been transformed into glorious waterfront trails, ideal for hikers, bikers or casual strollers. The Lockport Nature Trail also offers miles of woodlands and waterfalls to explore — keep an eye out for the myriad birdlife that calls the environs their home!
There's a completely different trail to explore, too: the Niagara Wine Trail, USA. Lockport is one of the gateway cities to this growing viticultural area — Lockport-based Arrowhead Spring Vineyards is a good place to start your exploration.
Lunch: Whether you want a wrap, panini, bahn mi, reuben, salad, soup or even a quinoa bowl, you'll find it at Scripts Cafe. And if you're in need of an ice cream break (and really, who isn't?), be sure to check out Lake Effect Artisan Ice Cream, where you'll find handcrafted flavors like French caramel macaron and toasted s'more.
Evening: Dinner & Drinks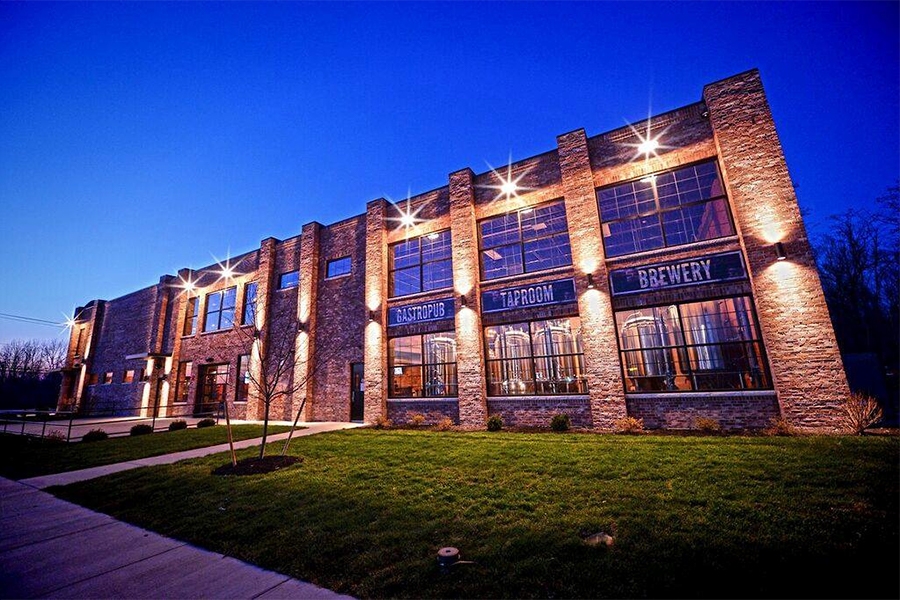 For such a small town — it's only around 20,000 people — Lockport sure has a big dining and drinking scene. Beer lovers (and lobster mac-and-cheese lovers!) can delight in the ever-lively New York Beer Project. Inspired by Brooklyn's brewhouse culture, NYBP houses a kicked-back taproom offering the likes of huckleberry wheat beers and Lockport lagers, while their rooftop terrace, biergarten and roaring fires provide the perfect backdrop, whatever the season.
Dinner: One of Niagara County's top restaurants, Shamus is a lively gastro-pub offering contemporary house specials from blackened sea scallops to buttermilk fried chicken. Veggies and vegans won't go hungry, either, with fresh vegetable pastas and a hearty vegetable shepherd's pie. End your evening at the Lock 34 Bar & Grill for a nightcap.